The
perfect

place to store your

thoughts

,

memories

, and

reflections

.
Remembering is difficult...
70%
of information is forgotten within 1 day of learning.
...but journaling has been proven to help.
74%
of people saw benefits when routinely journaling.
Pyrilia is a journaling and notation tool that organizes and contextualizes your thoughts.
With Pyrilia you can unlock the enhanced memory retention and deeper reflections.
Pyrilia Features
We keep your thoughts, memories, and reflections organized and secured.
Highlights
Note down quotes or reflections categorized by source.
Replay to remember
Review the thoughts and memories you've written down.
Journals
Record your moods and personal thoughts to manage stress and reflect.
Why Pyrilia?
The genus Pyrilia encompasses a group of parrots native to South America. Deforestation of the Amazon Rainforest has threatened the survival of many animals, including the Orange-headed Parrot (Pyrilia aurantiocephala).
What does this have to do with your cherished memories?
The link lies in our desire to preserve what is precious and save what is temporary. Just as we seek to capture and relive the moments that define our lives, the Orange-headed Parrot's story of survival depends on the preservation of the Amazon - a tale of fragility, fleeting beauty, and resilience.
Make the most out of your memories with Pyrilia!
How to get started with Pyrilia?
Getting started with Pyrilia is a breeze. Follow these simple steps to begin your journey of preserving memories and enhancing recall:
2. Explore Your Dashboard
Here's where the magic begins!
3. Start Journaling
Pour your thoughts, experiences, and reflections here. This is your private space to capture your days.
4. Capture Highlights
Jot down insights about books, movies, or any moment you want to remember. These will be your treasure trove of insights.
5. Replay and Relive
Revisit your highlights and immerse yourself in those memories. This feature will help you retain those special moments.
6. Customize and Organize
Personalize your Pyrilia experience by organizing your entries with labels, and categories.
7. Seamless Syncing
Access Pyrilia on any device. Your memories are accessible whenever and wherever you need them.
8. Stay Curious
Keep exploring Pyrilia's features - there's always something new to discover in your journey of memory enhancement.
Remember, Pyrilia is designed to make preserving memories a delightful experience. Dive in, capture, and relive your life's beautiful moments!
Try out Pyrilia for free!
Join Pyrilia today and elevate your life's narrative. Capture daily thoughts, highlight meaningful experiences, and relive them with our unique Replay feature. Embrace a journey of enhanced memories and self-discovery. Your story, beautifully preserved.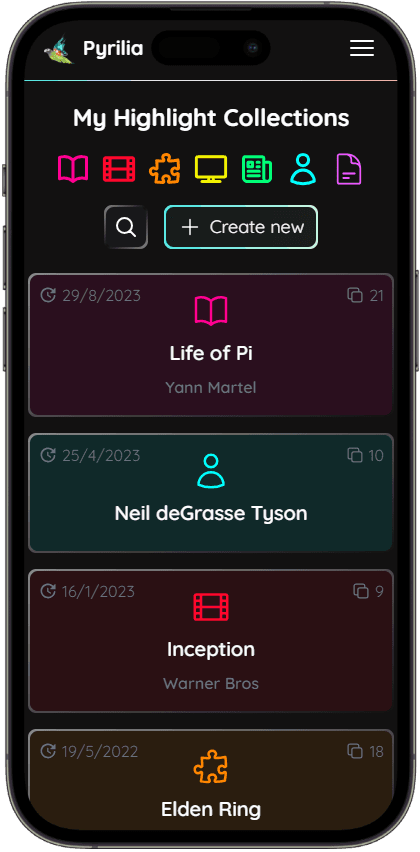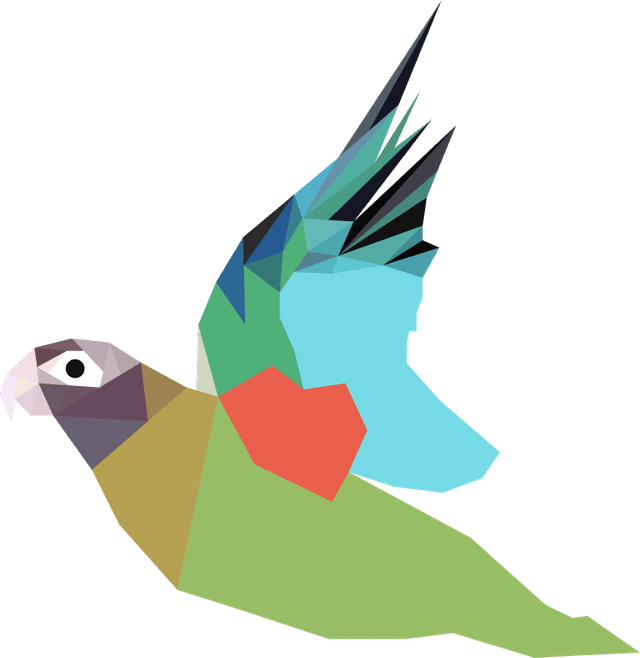 @2023 Pyrilia.
Made with ❤️ by Pyrilia Team